Catchenalism
The catchen, they are happy. And Matisse and Picasso, particiularly Matisse, are containertastic.
You might even say that Matisse has made it clear that he misses his old red bowl and needs a new bowl right now.
Because venture a guess at how much time he's spent outside the bathroom sink today.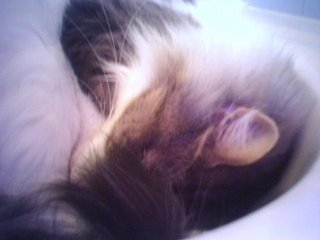 The only time he's left it today is to bother me and complain about his bowlless status while I eat at the dinner table.
That's okay, because I know exactly where to go when I want to bother him.